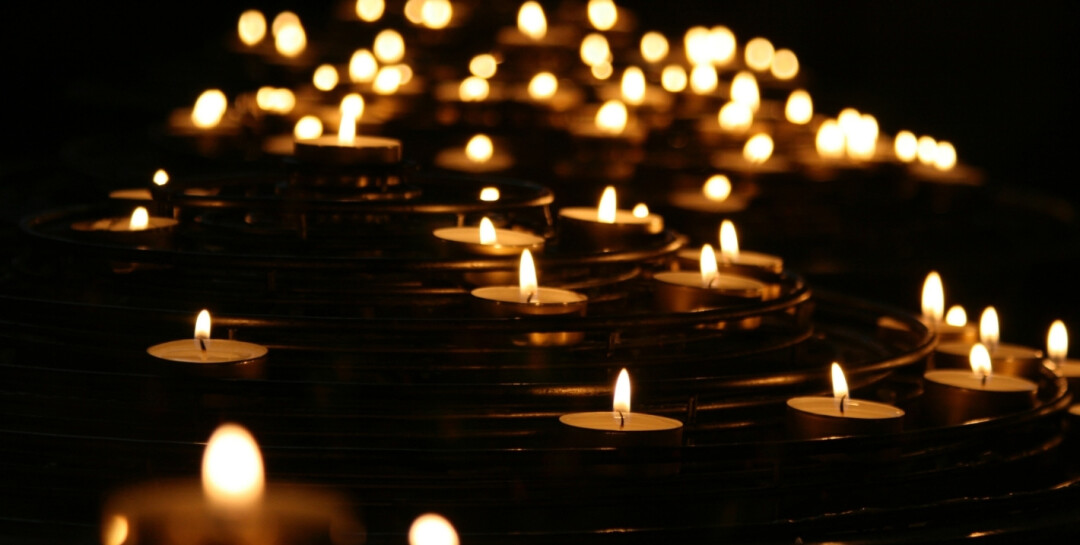 Have questions about how Unbound fits in the Catholic context? We'd love to help answer them and provide some excellent resources for you.
Below find my (Matt's) article "Is Unbound Ministry Catholic"
E

ndorsements

by prominent Catholic leaders

Neal's article

"Authority and the Lay Person"

Fr. Boniface Hick's

interview

of Bishop David G. O'Connell

THOUGHTS FROM MATT: Is Unbound Ministry Catholic?

Many Catholics ask this question: "Is Unbound Catholic?" My answer is, "That depends on the meaning of the question." People often ask this question with a variety of intentions. Let me explain a few of them, and our response to each.

1. Is Unbound Catholic? In other words, "Is Unbound faithful to the magisterial teaching of the Catholic Church?"

The answer to this one is simple: Yes. Unbound is built upon solid theology and biblical principles, and to the best of our knowledge, does not conflict with any magisterial teaching of the Catholic Church. Many Catholic theologians who are faithful to the Church's Magisterium have reviewed Unbound as well, and they have come to the same conclusion.

Neal Lozano, the author of Unbound and founder of Unbound ministry, is a lifelong practicing Catholic who is faithful to the Magisterial teachings of the Catholic Church.

Many ask, "Then why doesn't Unbound: A Practical Guide to Deliverance have an imprimatur or nihil obstat?"

The reason is that Unbound was written many years ago for a wide audience that includes Protestants. To rewrite Unbound for the theological precision necessary for a review might change the language used and make it less accessible to this audience.

As a follow-up to Unbound, Neal wrote Resisting the Devil for a specifically Catholic audience. In this work, the Unbound model and the principles behind it are explained. It does have a nihil obstat and an imprimatur. It is loaded with references from Church teachings, Church history, and Catholic theologians. Another helpful resource is the book Deliverance Ministry published by the ICCRS doctrinal commission. It was approved by the Congregation of the Doctrine of Faith with a foreword by Cardinal Kevin Farrell. The book includes a 5-step deliverance process that mirrors the Unbound model. Anyone who wants to examine the consistency of Unbound with Catholic teaching should read these two books.

2. Is Unbound Catholic? In other words, "Is Unbound ministry a Protestant idea?"

Again, the answer is no, but with some explanation required. The Unbound model of deliverance ministry was developed by Neal Lozano. Unbound is not the first model of deliverance developed by a Catholic, nor did deliverance ministry originate among Protestants. Deliverance ministry has always been a part of the Church's mission beginning with the ministry of Jesus, the apostles, and the early Church.

In his works, Neal cites a number of people who helped him gain insights when developing Unbound. Some are Catholics, others are Protestants. This does not mean that Neal adopted teachings that are inconsistent with Catholic teaching or that Unbound reflects a particular Protestant theology or praxis. Learning something from a Protestant believer does not necessarily mean that you become less Catholic. In fact, many Protestants practice explicit teachings of the Catholic faith in ways that inspire and encourage (like the study of Scripture), and they should be emulated.

3. Is Unbound Catholic? In other words, "Is it an official ministry of the Catholic Church? Is it endorsed by the Vatican?"

No, Unbound ministry is not officially recognized by the Vatican. It would be very unusual for the Vatican to endorse any private ministry, not just Unbound. As far as we know, there is no process for such an endorsement. Decisions about ministry are typically determined locally by bishops, not the Vatican.

Neal's own diocese, the Archdiocese of Philadelphia, fully endorses Unbound ministry. Archbishop Charles Chaput wrote:

"Unbound Ministry is a vital part of the new evangelization because, through a simple method of prayer based on the Gospel, it helps us help others in moving beyond their spiritual obstacles into a deeper relationship with Jesus Christ. This model of deliverance reflects the power of our baptism, which moves us from darkness into the kingdom of God. It promises to be a very fruitful tool in the hands of priests and those involved in parish ministry."

Unbound ministry has been endorsed by many other Catholic bishops as well (see a list of endorsements here). It is gaining widespread acceptance among clergy and theologians for its solid teaching and person-centered approach.

4. Is Unbound Catholic? In other words, "Is it by Catholics and exclusively for Catholics?"

No. Unbound ministry was created for all followers of Jesus Christ, and our mission is to equip every believer with the Five Keys of Unbound. Our conferences are held in Catholic settings, but also Baptist, Methodist, Presbyterian, Non-denominational, and other Christian traditions. Our teaching focuses on the life-changing power of the gospel of Jesus, a conviction that all believers share. We try to avoid introducing stumbling blocks that would unnecessarily keep people from experiencing the freedom Jesus brings. Neal is a faithful lay Catholic and many on our staff are as well, but we are committed to ecumenism in our ministry. This does not make our message or our ministry less consistent with the Catholic faith. Instead, we believe that our work to use Unbound as a bridge to greater Christian unity and proclaim the victory of Jesus with one voice is an essential undertaking for the Catholic Church. Evangelii Gaudium reads:

If we [all Christians] concentrate on the convictions we share, and if we keep in mind the principle of the hierarchy of truths, we will be able to progress decidedly towards common expressions of proclamation, service and witness (EG, 246).

We believe that Unbound ministry is one of these common expressions built upon our shared convictions that many believers can carry out together. When we share this common expression in unity, we bear witness to Jesus. As stated in Evangelii Nuntiandi:

Unity among His followers is not only the proof that we are His but also the proof that He is sent by the Father. It is the test of the credibility of Christians and of Christ Himself (EN, 77).

I hope that this explanation can bring some clarity to those who want to understand the origin and relationship of Unbound ministry with the Catholic Church.