The Five Keys and Your Kids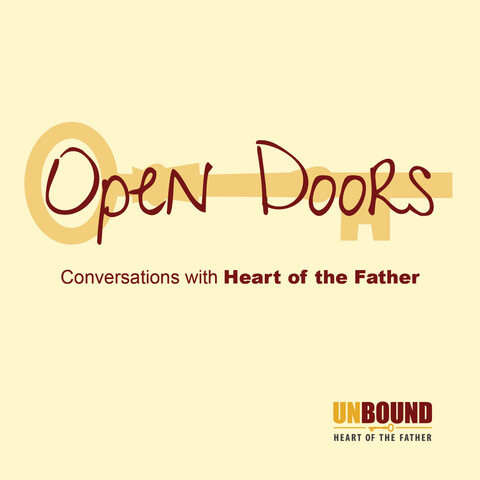 Summary
Quite often at an Unbound conference, we're asked if Unbound Ministry can be used with children. Neal's first response is always that parents should receive so they really understand the Five Keys, but there's so much more to say to help parents minister to their children in this way.
Meet Sandi Lebel, an impressive servant of God and powerful force in the church. Hear some incredible stories of how the Five Keys of Unbound have significantly impacted her, her family, and her ministry.
Among many things, Sandi is on the National Service Committee for the Catholic Charismatic Renewal and in the Archdiocese of Miami and served as Program Director for Respect Life Pregnancy Help Centers. Later Sandi served there as an education coordinator, and she has spoken to thousands of teens in Catholic high schools on issues of life such as chastity and abortion.
Sandy is zealous for God and always joyful and enthusiastic and ready to serve. And those early years, when we at Heart of the Father were developing our training materials, she helped us transcribe leaders' training talks and transcribed and translated the Unbound Freedom and Christ DVDs into Spanish.
In this fun and enlightening conversation with Neal, you'll hear how it's just the most natural thing in the world to listen to your child and help them to respond to the truth of the gospel.
"(At my first Unbound conference) I was blown away by how profound the self-awareness without the self-condemnation in such a short amount of time that the Holy Spirit was doing."
Shortly after, she had an opportunity to help her young son through a challenge.
"So I just told him, okay, sometimes when things like this happen, you have feelings that are stuck inside of you, but in Jesus' Name, we can kick them out. So then we started to renounce anger and sadness and guilt. Without me prompting him in any way, he started to just exhale and say, 'Mommy, Mommy, they're leaving.'
Truly out of the mouths of babes. He even said, 'I feel lighter.' I mean, this was unbelievable to me to have been at a conference for three days and have read an entire book, and here's an eight-year-old child instinctively knowing the power and anointing of the Holy Spirit."

What's most incredible is how even now, as a young adult, her son sees the fruit of Unbound in his life and encourages all families to learn and use it with a heart of compassion and a posture of humility.
Come experience freedom and learn more about bringing greater freedom to your family, in a simple way, as you learn to listen to your child and help them to respond to the truth of the gospel.

Visit our website
See more upcoming events

Support the mission of Heart of the Father!
Your donation directly supports and enables our evangelizing mission.
We are a 501(c)(3) non-profit organization.
Give online or call us at 610-952-3019 to change lives today!
Find us on Facebook
Follow us on Instagram
Explore with us on Twitter

Release: May 2022
Music by Christian Harper.
Artwork by Rosemary Strohm at Command-S.
Speaker: Sandi LeBel
May 12, 2022