Testimony Time: Miracles Happen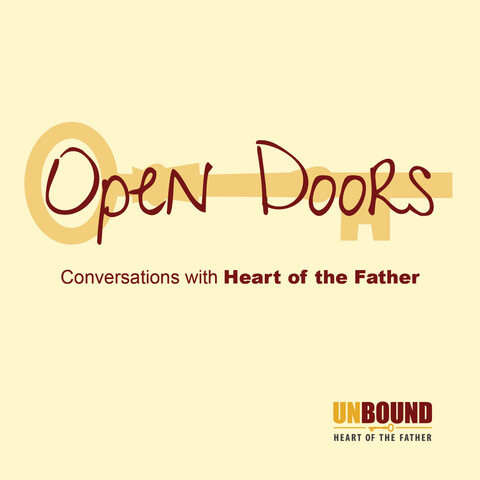 Summary
Meet Joe and Becky Dougherty, prayer warriors and persistent missionaries, who are sold out for the Lord and for others. Join us as they share how God led them to Unbound and now serve as a couple both near and far. You have to hear their amazing story of how the Lord brought them together, a wonderful Unbound moment. Be inspired by other stories of God's presence changing lives and His miracles happening!

"I think we've both been blessed in the area of the prophetic and a lot of times we'll be praying with the person and through Unbound. And there's a moment when there's a Holy Spirit 'breakdown', and that's when I find that people's hearts are really touched.

It's in those Holy Spirit 'breakdown' moments that God just enters in. He starts to do things that we're not even thinking about or contemplating that He might be doing. We had a situation just recently where we were praying Unbound with an individual, and he was asking for one thing, but when we prayed with him, something happened in his chest.

I was just thinking, well, that's the Holy Spirit coming upon him. But later he wrote back to us and said, 'I think when you prayed with me, a miracle took place because I had this lump in my chest about the size of my thumb. Afterward, when I went home, it just became like the tip of my finger, I could feel it was different. So I want to get it x-rayed and the x-ray showed that it had almost entirely disappeared!' "

Yes, in God's presence miracles happen!

Check out our Freedom in Christ Conference
Find our Team Quick Start Guide
Learn about our E-courses
Find more training resources

Support the mission of Heart of the Father!
Your donation directly supports and enables our evangelizing mission.
We are a 501(c)(3) non-profit organization.
Give online or call us at 610-952-3019 to change lives today!
Visit our website
See more upcoming events

Find us on Facebook
Follow us on Instagram
Explore with us on Twitter

Release: April 2022
Music by Christian Harper.
Artwork by Rosemary Strohm at Command-S.
Speaker: Joe & Becky Dougherty
April 24, 2022