How to Listen: Creating a Safe Space at Home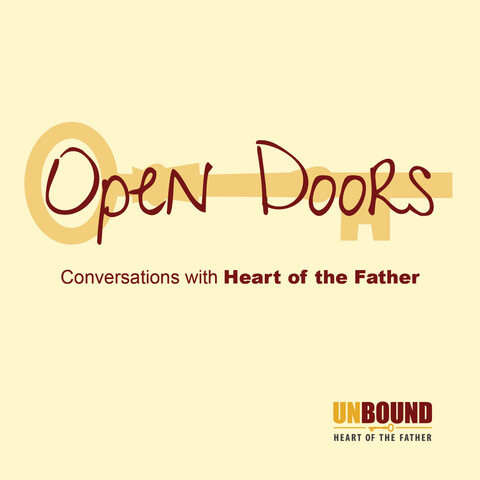 Summary
What it's like to have a mom and a daughter share about Unbound ministry, looking back over many, many years and hearing about the fruit that it's produced in their lives?
Meet Carolina Prada, originally from Costa Rica, now married and raising her family in beautiful Vancouver, Canada. She and her husband have a powerful conversion story and then the Lord led them to serve in Apape Street Ministry, healing ministries, RCIA, and Unbound.
Hear her personal testimony of freedom from nightmares which led Carolina to bring Unbound to her church, her family, and friends.
Carolina: (On my behalf) my husband went to talk to a priest who told him to get the book (Unbound) and to do it right away. So he got the last copy and brought it home to me.
I read it…and the rest is history!
Hannah (her 15-year-old daughter): I got introduced to Unbound when I was three years old, which was a huge blessing. And since then my mom and I use it all the time and this has just built a beautiful relationship of trust between us…Our doing Unbound together has really helped me pinpoint things in my life that I need to get rid of like unhealthy attachments and such…

Carolina: In praying together, Unbound has basically created a very special bond between us because sometimes I'm the problem. I haven't realized it is something I've said or the way I've said it or the timing has just been so wrong. And then I offer Hannah (or my other children) prayer and as we pray at some point, it will come out…and it's this safe place where our Lord is so present, and they can really open up and just say exactly how they feel, without feeling shame or feeling afraid…we can truly open our hearts for Him to heal.

Whether you long to grow in listening, desire more healing in your family, or just want to be blessed, join us today and be filled with hope!

Visit our website
See more upcoming events

Support the mission of Heart of the Father!
Your donation directly supports and enables our evangelizing mission.
We are a 501(c)(3) non-profit organization.
Give online or call us at 610-952-3019 to change lives today!

Find us on Facebook
Follow us on Instagram
Explore with us on Twitter

Release: June 2022
Music by Christian Harper.
Artwork by Rosemary Strohm at Command-S.
Speaker: Carolina Prada, Neal Lozano
June 9, 2022