Abundant Life: A Diocesan Priest on a Mission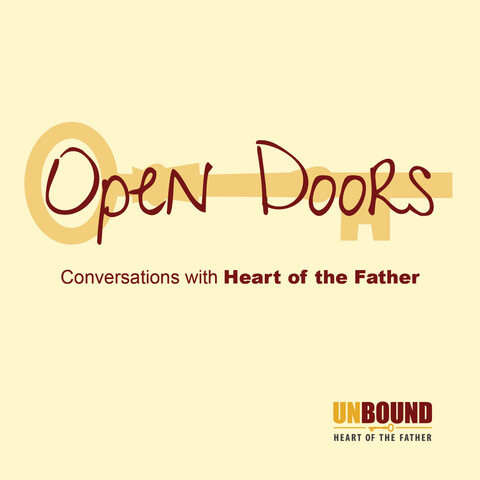 Summary
We're excited to introduce to you our good friend, Fr. Antonio Rattaccio. Fr. Antonio grew up the youngest of five children in an Italian Catholic family in Bedford, England, entered the seminary in 1990, and was ordained a diocese and priest for the Archdiocese of Westminster in 1999.

Since then he's had many chaplaincy roles, including Westminster Cathedral College of Chaplains, Diocesan Youth Chaplain, and more recently has been assigned Pastoral Director of the Archdiocesan Seminary in London among others. We're grateful he will be the Spiritual Director for the Catholic Priest Retreat: Training in Unbound Ministry this July 25-29 in Wichita, Kansas.

Hear how the Lord profoundly made Himself known and touched Fr. Antonio's heart as a young man. Listen as he shares his journey to the West Indies, and as the only Catholic priest around, got called upon to do deliverance ministry there.

Upon returning to London, he dove deep into learning all he could about deliverance, hopped on a plane to an Unbound Priest Retreat, and has been ministering using the Five Keys ever since.

"And I got a bit of a reputation...(people started showing up at my door) and I would find that I would go out in the morning and there would be people waiting for me to get prayer ministry. So I had to start hiding at one point because I just couldn't manage the amount of people coming to me daily."

Don't miss some powerful stories and profound insights.

"Unbound is really a very simplified synthesis of what the church teaches on baptism and the catechumenate."

Learn about the Unbound Catholic Priest Retreat
Visit our website
See more upcoming events

Support the mission of Heart of the Father!
Your donation directly supports and enables our evangelizing mission.
We are a 501(c)(3) non-profit organization.
Give online or call us at 610-952-3019 to change lives today!

Find us on Facebook
Follow us on Instagram
Explore with us on Twitter

Release: June 2022
Music by Christian Harper.
Artwork by Rosemary Strohm at Command-S.
Speaker: Fr. Antonio Ritaccio, Neal Lozano
June 23, 2022