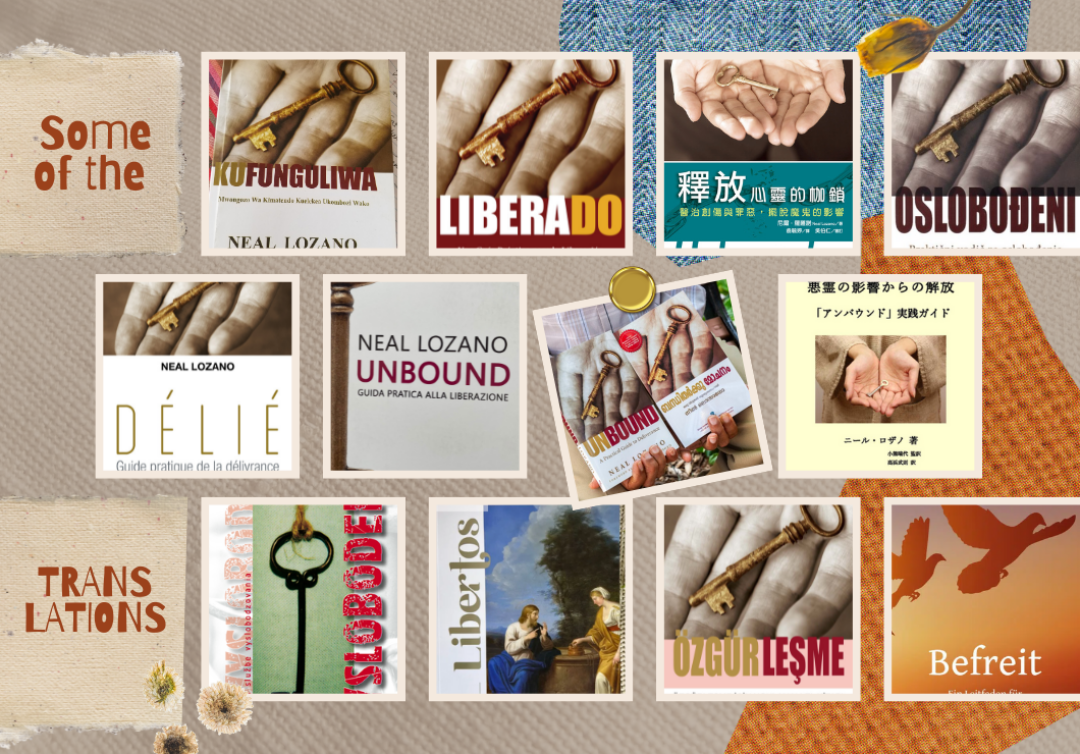 We are beyond thrilled to see all the doors the Lord has opened around the world for Unbound Ministry. Since its initial publication in English in 2003, Unbound has been translated into 21 languages. Would you help us continue to spread the word? Maybe you could send a book to a friend in their native language or in their country? Continue to pray for more doors, languages, and countries to be reached.
Below you will find a list of all the languages and a website to purchase the book in that country.
We have a limited amount of each edition here in the U.S. that we can ship in the continental U.S. for $20 plus shipping. Please contact if you are interested.
Unbound: A Practical Guide to Deliverance
Language: Country of Publication / Translated Title / website for purchase if available
Chinese: Taiwan / 釋放心靈的枷鎖:醫治創傷與罪惡,擺脫魔鬼的影響 / books.com.tw /
Croatian: Croatia / Oslobođeni / verbum.hr
Czech: Czech Republic / Pět klíčů modlitby za osvobození / paulinky.cz
Dutch: The Netherlands / https://dewedloop.nl
French: France / Délié / https://www.editions-beatitudes.com
German: Germany / Befreit / kathshop.at
Hungarian: Hungary / Eloldozva / https://szitkonyvek.hu /
Italian: Italy / Unbound / https://www.paolinestore.it /
Japanese: Japan / 『悪霊の影響からの解放――「アンバウンド」実践ガイド』/ https://mercy.cart.fc2.com / .jp
Latvian: Latvia / Atbrīvots / www.manna.lv /
Lithuanian: Lithuania / Išlaisvintas / https://katalikuleidiniai.lt
Malayalam: Kerala (India) / ബന്ധിക്കപ്പെടാത്ത / https://catholicans.com
Polish: Poland / Modlitwa uwolnienia / https://wydawnictwowam.pl
Portuguese :Brazil Libertos / https://www.lojamensageiros.com
Russian: Ukraine / Currently out of print
Slovak: Slovakia / Vyslobodení / https://slovomedzinami.sk
Slovenian: Slovenia / Osvobojen / http://prenova.rkc.si
Spanish: Everywhere! / Liberado / https://store.heartofthefather.com
Turkish: Turkey / Currently out of print