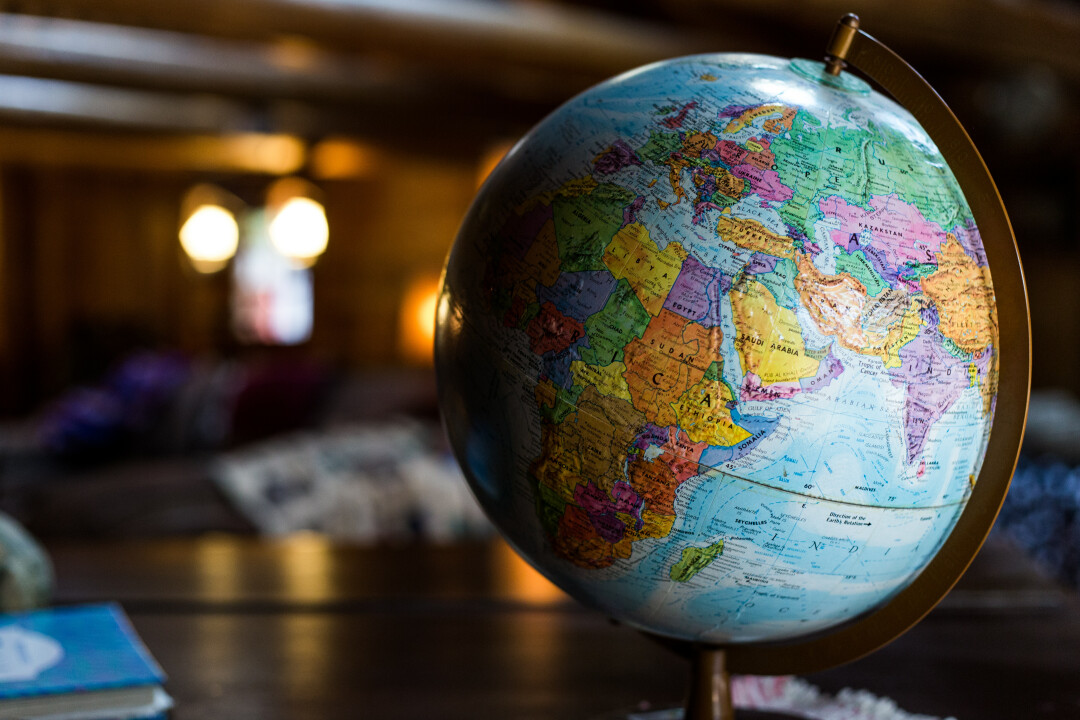 Unbound ministry is growing throughout the world, and we are so grateful for our ministry friends who are faithfully presenting this model of healing and deliverance.
In 2019 we had a sense that the Lord would bring Unbound ministry beyond previous borders, so we chose Unbound Beyond Borders for our last in-person Leadership Conference's theme. We are thrilled and often surprised as we continue to see Him open new doors and touch new hearts.
We LOVE hearing reports of the impact of the message of freedom in Christ around the globe. This fall, we heard from many different teams. Find a glimpse of those reports below:
Dominican Republic:
We're inspired by the work our friends Elaine and Miguel Ventura have been doing both in the US and beyond. This fall they brought the Five Keys to Banica in the Dominican Republic with Fr. Steve McGraw. The mission was a total blessing as they witnessed the Father, through His Son Jesus and the Holy Spirit, set His children free. One of the priests at the Conference, Fr. Manuel Liberato in Sanchez, Samana, is interested in forming a team. We expect great fruit to come from this opportunity!
Then in November they worked with Jeb Donelan en la Parroquia in San Francisco. The first weekend of December, they had another Liberado in Centro Catolico Jesus esta Vivo in Falls Church, Virginia.
We love to follow their work as they bring this message of hope to Spanish-speaking communities!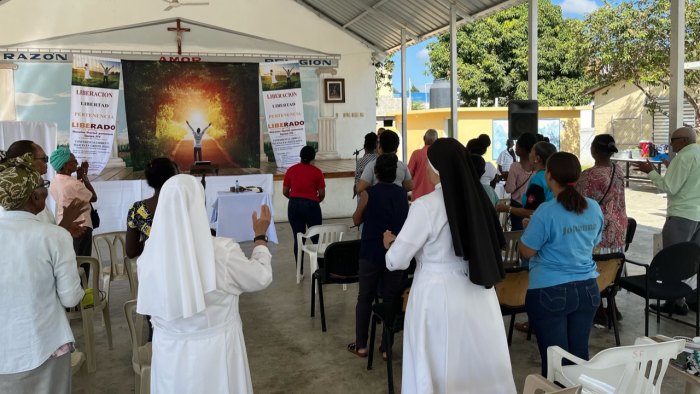 Nairobi:
John Paul Ngotty and his team recently brought Unbound to Nairobi. They had powerful ministry sessions with 120+ people from 62 countries and were able to give out many books. We expect the ministry of freedom will expand much more there.
Tanzania and Kenya:
Aside from his work in Nairobi, John Paul Ngotty gave a talk on Unbound to Young Life leaders in Tanzania. Then leaders in Kenya invited him to speak to an international gathering of Young Life leaders there. With help from donors, we were able to send books to share with these leaders, who took them home to many nations. We heard about this African Young Life connection on the very day that some of our team were meeting with several National Young Life leaders. God's perfect timing!

Taiwan:
The Unbound team in Taiwan visited all diocesan bishops in Taiwan (7 dioceses) and talked about Unbound and the Unbound retreat they are organizing in different places. Since June, they have held a retreat every month; in August, they even had two! In December, they are invited to a recollection day for the priests in Jiayi Diocese (in the south) to introduce Unbound. It is the first time they will introduce this model to many priests. Pray they can have better understanding and support in the parishes. God is so good!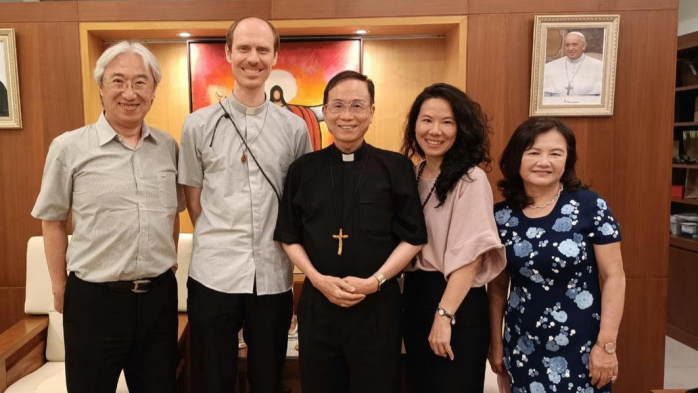 France and their missions:
Our good friend Fr. Pierre- Louis Tulasne brought Unbound to Martinique Island where they had an Unbound Conference and a Leaders Conference for 120 people. The Lord is so faithful, and many people realized they could renounce things, especially occult practices (which are very present in these islands), without fear. "I start to live again," said one of the participants. Hallelujah!
The week following, Fr. Pierre-Louis led the same program in Guadeloupe Island, not very far from Martinique. Some brothers and sisters of the Community in Burkina Faso are also spreading the message of Unbound. Last January, the bishop of Ouagadougou (the capital) invited all the young priests of the diocese to be trained by the Community.
The Chemin Neuf Community continues to spread the message of the Five Keys and the message of Freedom in Christ. He loves us so much, and He loves his church all around the world.
India:
Longtime friends Dr. Joseph and Celine Thomas and their amazing team continue to share the message of Freedom in Christ across India. This fall, they led four Unbound Conferences, bringing in folks from all over. Several who attended will join our January 2023 Basic Training E-course to further their understanding of the Five Keys and continue sharing the message with others.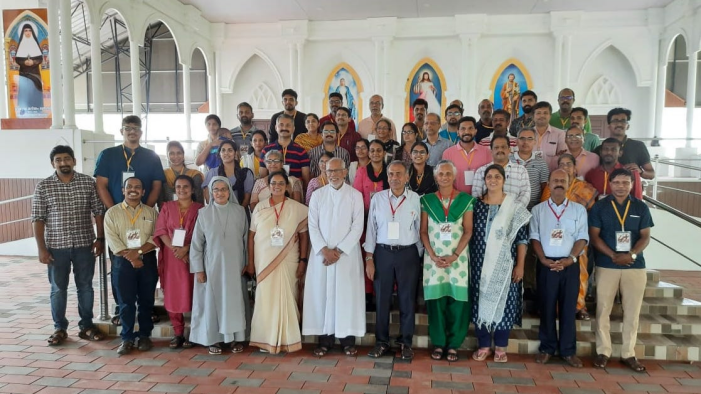 Bosnia Herzegovina:
Our dear friends shared that about 80 people came to a Freedom in Christ Conference in Bosnia Herzegovina. The conference went well. People were delighted and pleased and even asked why they didn't do this more often. Afterward the conference, the team ministered to one man from Kiseljak, near Sarajevo. Three of them came from Sarajevo and said that they would like to be trained and start an Unbound ministry there. The Lord is moving!
A priest from Albania was unable to attend but said that he would like to meet me and talk about Unbound when he is next in Medjugore. We'll pray for that to start in Albania.
Poland:
Our dear friend Gosia gave us an update on Poland. She shared that a recent Unbound conference in Poland welcomed nearly 300 participants! 16 teams from 4 Houses of Mercy prayed for 64 people. Just wow! Both the Bishop of the diocese and the Cardinal, who is the ordinary of the Archdiocese of Warsaw, gave Unbound their official blessing. The Cardinal also asked this Unbound team to come to a meeting in March to talk about the Houses of Mercy and the Five Keys to priests and bishops from his Archdiocese.The Father is soooo good! Additionally, the team just trained another team in Bydgoszcz (central Poland), so there will soon be a total of 26 Houses of Mercy in our Alliance. What a blessing!
We are so grateful for these and many other reports from our Network teams around the world. God continues to move beyond our dreams.
During this Advent season, we are reminded that this is why He came. God became man to break the power of sin and death and bring us into His kingdom of eternal life in Him! Pray that more hearts and places would be touched by the power of God and the message of freedom in Christ.
Have a blessed and holy Christmas!