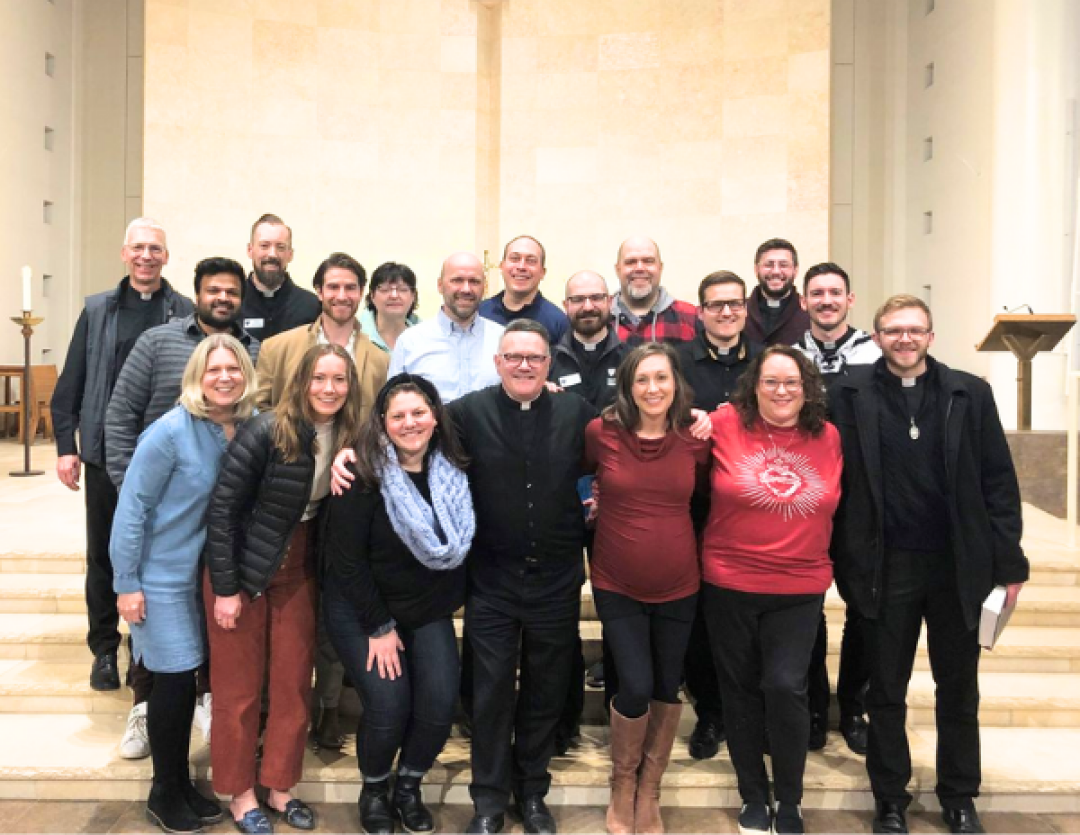 Not long after Matt returned from Austin, he traveled north to speak at a parish mission on "Living the Joy of the Gospel" at St. Bartholomew Church in Wayzata, Minnesota. About 180 attended each night as Matt taught on the gospel of Jesus, Abba's Heart, and the Person of the Holy Spirit. He loved helping "ordinary parish folks" experience God and respond to Him in prayer. Prayer teams made themselves available each night during the holy hour after his talk, including the rector and several seminarians from St. Paul, where we will be presenting in October. The church pastor, Fr. John, wants to start an Unbound ministry team next year.
After the mission, Matt met with our good friends Paul and Hillary Kyle while up in the land of hotdishes and booya. They have an incredible ministry flowing in their home - hosting Unbound retreats and sharing the message in pubs, at meals, etc.
What a blessing to see the Lord work powerfully, bringing many hearts to greater freedom in Christ.