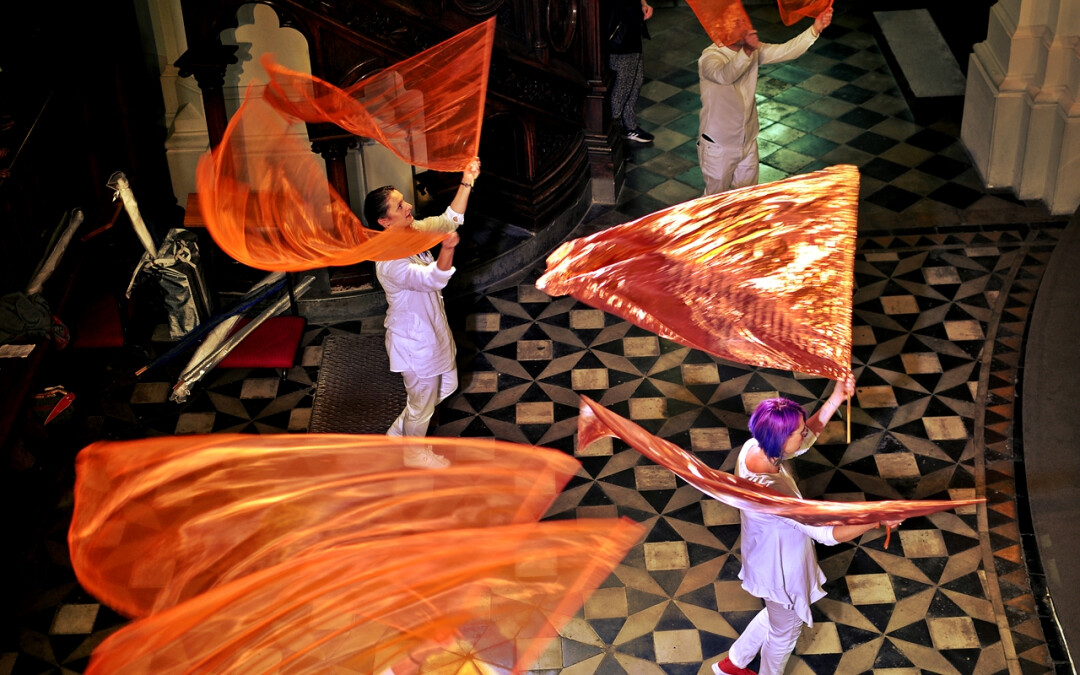 What a gift we had getting to travel again a bit in the early fall.
Neal and Janet headed to Poland in September for some awesome Unbound events then Matt brought a fresh word to the Charism School in Lyon, France.
The trip to Poland was a wonderful breath of fresh air after many, many long months of limited travel. The Unbound family in Poland warmly welcomed us back and wholeheartedly embraced all the Lord had planned for this time together. The worship proved to be powerful and many hearts opened to greater freedom in Christ. One of the greatest blessings was the news of a dedication by the Archbishop Grzegorz Rys.
In Poland, there is a movement called the Houses of Mercy which has spread throughout the country. These Houses of Mercy are places within parishes dedicated to Unbound ministry combined with the option of counseling. Here thousands of people are receiving the Lord's healing and liberating work.
While there are twenty-two Houses of Mercy in Poland (and in several other countries), the original House of Mercy is in the Roman Catholic Church-the parish of the Most Holy Name of Jesus in Lodz, Poland.
Recently Archbishop Rys dedicated this beautiful church as a Shrine to The Most Holy Name of Jesus in recognition that people come from all over Poland to be prayed with at the church In the name of Jesus. (The shrine is led by the Society of Jesus.)
Join us in giving praise to our Mighty God for this incredible gift!
Soon after the trip to Poland, Matt went to the city of Lyon where the group Anuncio (a ministry that has missionaries trained for evangelization on the streets of Paris) hosted the Mission Congress - an annual conference gathering people across France who want to learn more about evangelism. This year, instead of meeting in Paris, they decided to have seven host cities all over France. Each host had various meetings, teachers, and a four-day "Charism School" for a select group involved in ministry. The Mission Congress had over 17,000 people in attendance - truly amazing growth in only six years of doing this.
Matt was surprised and blessed to see how much Unbound has grown and been discussed all over France. There has been a groundswell of support among priests, communities, and even bishops. In large part, this support is because of the book getting translated by our translator, Cathy Brenti, and then widely read.
The best news was that a new bishop had been installed after the Charism school had been planned, and he was excited to have it. The priest who hosted our school, Fr. Matthieu, had a profound experience using the Five Keys with parishioners after reading the book. Shortly after, he was named Vicar General. Now there are people from six different parishes who will be doing Unbound in four different locations in Lyon. The team members come from various communities including Chemin Neuf and Emmanuel, so it is a diverse group working together. So the whole conference/training was orchestrated by the Spirit before Matt even arrived there. Glory!
The Charism School had 153 people from all over France, including some Protestants and several priests and seminarians. We covered the Five Keys and some of our Basic Training, and even watched one of the recorded sessions with French subtitles. Even with mostly French speakers, Matt could connect with them through Cathy's excellent translations. Our Spanish translator, Tote, came to visit for two days and he really enjoyed the conference and made a great connection with Cathy. A ministry team of about twelve people came from Chemin Neuf and provided sessions for the students, which was such a great addition.
We had an introductory worship night on the last day where participants could come from the larger general session to hear about Unbound and the Five Keys. On the last day, Matt went back to Paris and met with a number of priests and leaders who run deliverance ministries for their communities and had some really fruitful conversations.
So our missions to France are bearing a lot of fruit. One unforgettable ministry session was with a young mom who was set free from some tormenting thoughts. Her joy at the end was amazing to see.
After the Charism School, the team met at my hosts' home for a celebration. They all took turns thanking each other, which was really mostly speaking a blessing upon each person. Let's celebrate the gift of God's great work in Poland and in France! Praise Him!