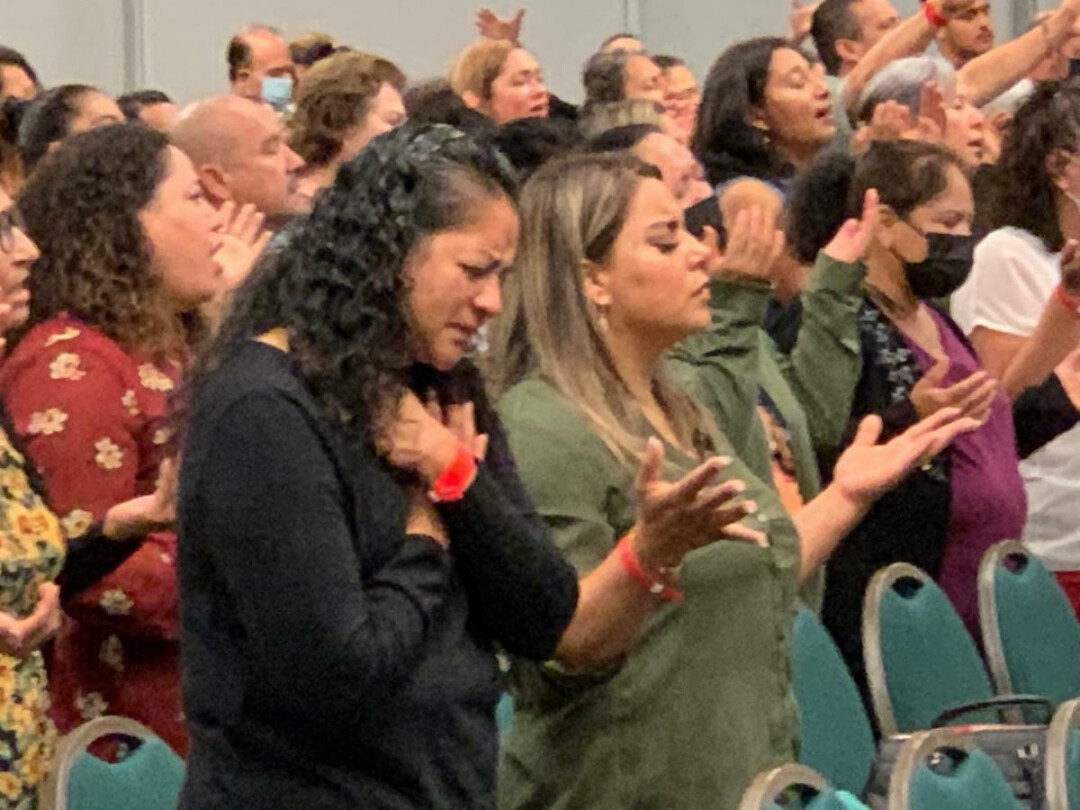 In early September, Matt had the joy of sharing the message of the Five Keys of Unbound at a conference in Santa Clara, California. This conference was a unique event because Matt was the only person there who didn't speak Spanish! The 250 attendees heard our message for the first time with translation. It was very well received! Many people wept as he shared the message of the Father's love for them and prayed the Father's blessing. Matt ministered to a Catholic priest from Mexico, his translator, and one of the conference organizers – all three were powerful sessions.
By the end of the conference, our book table was almost empty! The hunger for the Unbound message in our newly translated Spanish resources is great. We are grateful to the Lord for giving us the vision and the ability to translate them. We are reaching new groups of people –right here in the United States. Donations helped make this possible – thank you so much to those who gave!
Since this was a group with ties to various other countries, like Mexico, it will open many more doors for our ministry to spread. There were also leaders from Reno and Denver who were training to bring Unbound back to their Spanish-speaking communities as well.
Please pray for the continued growth of our ministry and that the word about Unbound will continue to spread.