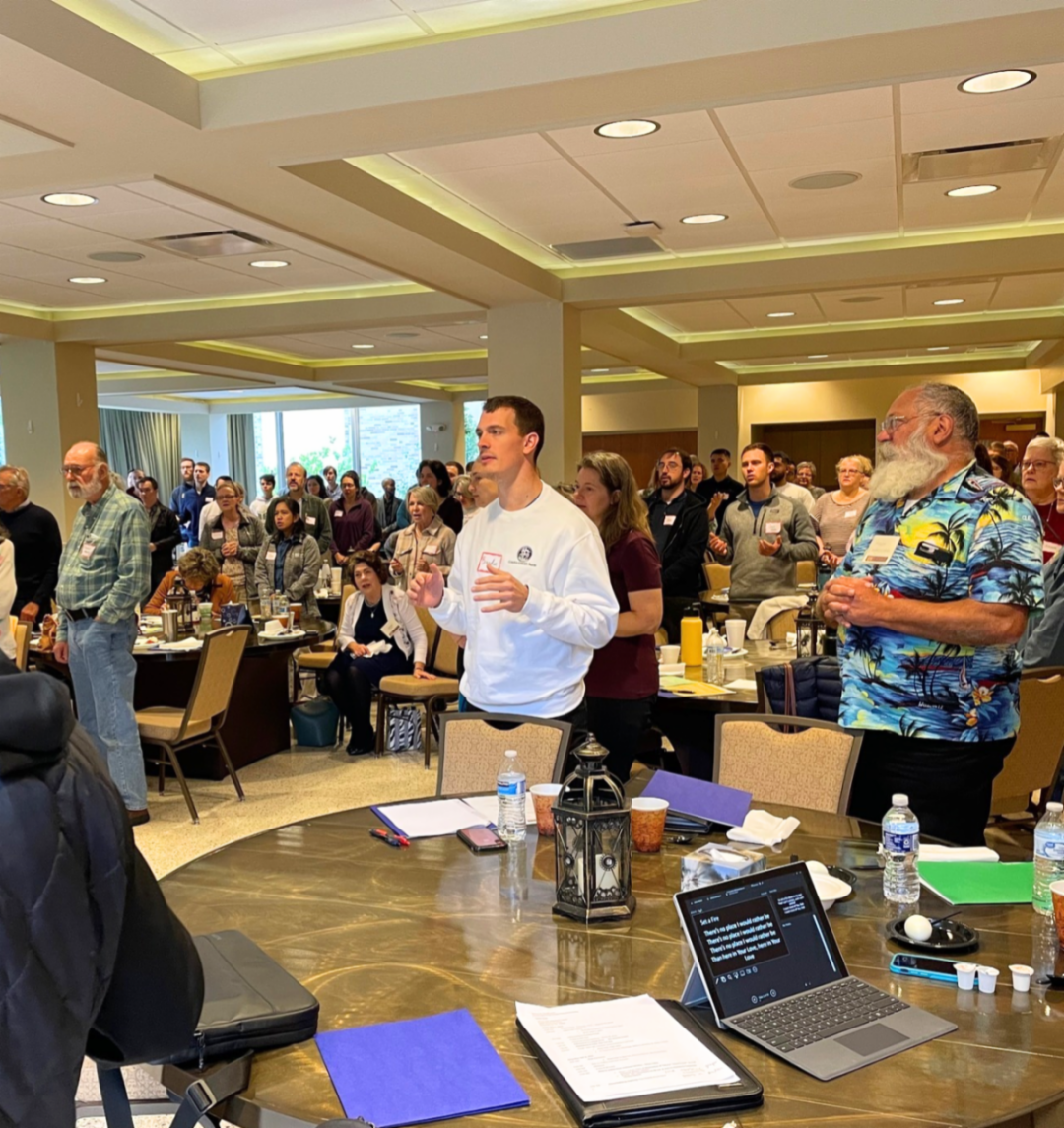 Janet and Neal recently returned from Western Pennsylvania where they stayed at the beautiful St. Vincent's Seminary. They presented a Freedom in Christ Conference in nearby Greensburg, and Fr. Boniface Hicks, who has led the Unbound teams in Pittsburg and Greensburg, is the Spiritual Director at the seminary. Thirty-one seminarians attended the conference. Wow! What a privilege to bring the message of Unbound to these young men who are dedicating their lives to serve God's people.
These teams have hosted thirteen conferences with Fr. Boniface as the main presenter. They pressed on during Covid. It was a joy to visit them and see the fruits of their labor.
During the weekend, one woman told Neal that when she was in dental school, she experienced deep anxiety and almost quit. Then a priest gave her a copy of Unbound and worked with her through it. She said she is a dentist today because of Unbound.
Another woman holding her baby told us she had received prayer at an earlier Unbound conference. She was dealing with the grief of a miscarriage after having had trouble conceiving.
After receiving prayer at that conference, she conceived her baby boy and her due date was exactly one year from the date of the ministry session. Wow! She was glad to bring her son to his first conference and meet some of the Heart of the Father team.
Neal and Janet had some amazing encounters in ministry. We are so thankful.
This month we continue to have several conferences and we've heard that there are many others going on around the globe in the next few weeks.
Thank you, Lord, for this amazing time!