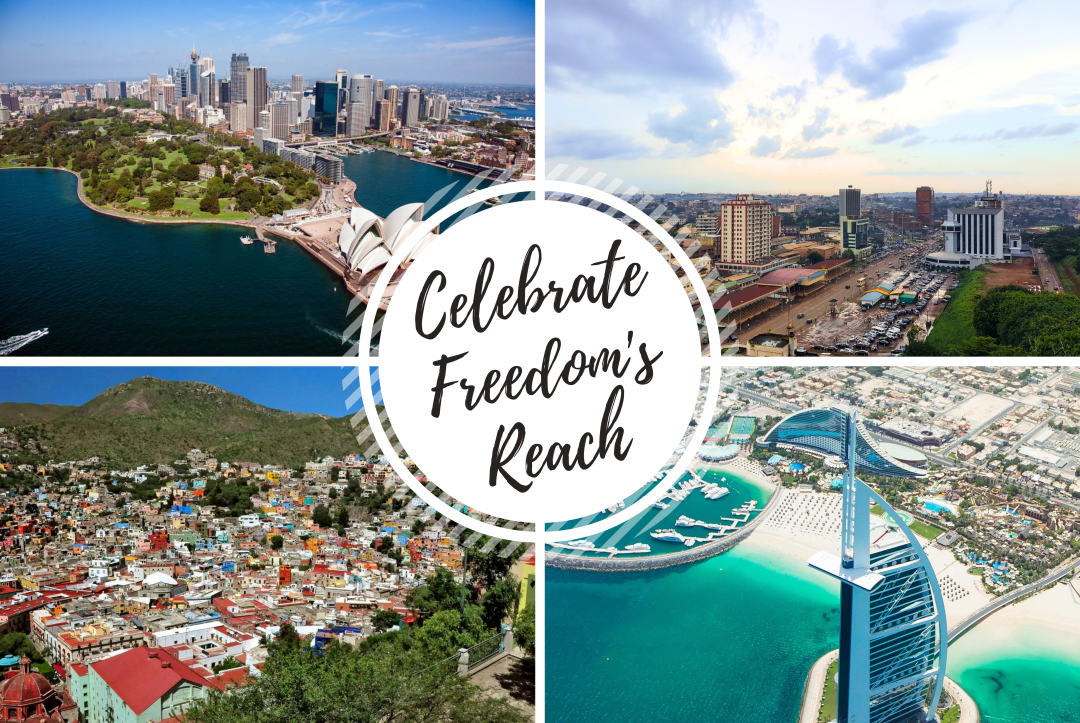 This year the Lord has opened the way for Unbound to reach farther around the world and we are asking you to join in the celebration.
Celebrate Unbound going to a new continent. In early May, Neal and Janet traveled to Australia for the first time to share the message of Freedom in Christ at 3 Unbound events hosted by the Servants of Jesus Community: a Priest Day, a Leadership Training, and a Freedom in Christ Conference.
Celebrate Unbound being used to heal and transform a country. Fr. Jude Thaddeus Langeh experienced great healing through Unbound and has invited Matt to travel with Renewal Ministries to Cameroon in July. Matt will be sharing the message of freedom in Christ with over 250 priests, religious, and lay people.
Celebrate Unbound bringing the message of freedom in Jesus Christ to a diverse Muslim country. Jesus Youth has invited Matt to the United Arab Emirates to give an Unbound Conference in Dubai. The conference will be in both English and Malayalam.
Celebrate Unbound continuing to impact Spanish-speaking people and nations. The SANCTUS Prayer Community has invited Matt to share the message of Unbound at their annual RISE UP Conference for almost 500 leaders in Leon City, Mexico.
We have said yes and celebrate these opportunities, but each opportunity has a cost. By giving to Heart of the Father Ministries today, you will be supporting these missions and making a way for us to continue to say yes.
Would you consider joining in the celebration and making a donation? Whether you make a gift of $10 or $10,000, your generosity makes difference.
For any of you who decide to partner with us for the first time by pledging to give a regular monthly donation we would like to celebrate you with a gift of free admission (for you or to share with a friend) to our fall Unbound Conference in Morton, Pennsylvania.