Peace that Surpasses Understanding: An Evangelical Associate Pastor's Story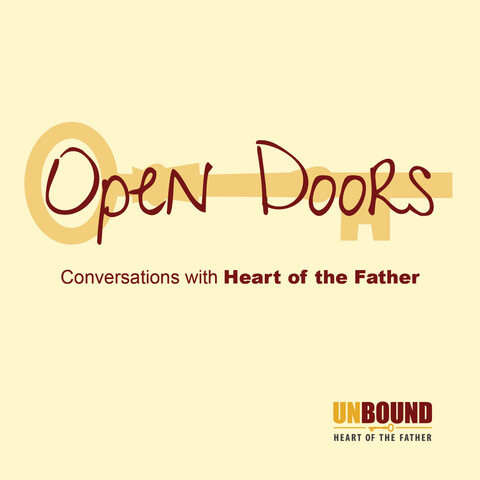 Summary
Join us today and you're going to hear a beautiful story of humility of heart, willingness to serve, and faithfulness to the call.

Our guest today, Ben Akery, reminds us of Samuel who heard the Lord's voice and responded, " Here I am, Lord; you called me?"

Ben is on the pastoral staff at Crosstown Church in Charleston, South Carolina. Born in Missouri, Ben spent most of his young life in Southern California.

He began his career as an engineer, which brought his wife and him to many different places. They moved frequently, but they always found themselves ending up in churches where they could serve and support.

Finally, in 2007, Ben and his late wife Candy were ordained into ministry at Crosstown Church in South Carolina. It was around this time that they discovered Unbound and have gone on to raise a great team and help many other teams get started.

A few of Ben's sweet and powerful musings:

"God doesn't want us to be tormented by anything-doubt, shame, fear, all those related spirits, all those things in the back of the (Unbound) book...

But I realize... that God sent Jesus Christ not only to save us from our sins, but also to give us the abundant life that we always hear about. The Holy Spirit convicted me that the peace that surpasses understanding, the one that can give us the joy of the Lord, is unlimited.

So there's no problem you have that's greater than the peace that God can give you... it can't be restricted at all by your ability to understand it, because if you were able to understand, it'd probably blow your head off!

I mean, it's just more than you can handle. So it's greater than we would ever need. It doesn't matter if we understand it or not. It's a peace that God gives us, not based on any of our own understanding."

Come be encouraged and inspired by Ben and Jen today.

You might just be blown away!

Find the book Unbound
Visit our website
See more upcoming events

Support the mission of Heart of the Father!
Your donation directly supports and enables our evangelizing mission.
We are a 501(c)(3) non-profit organization.
Give online or call us at 610-952-3019 to change lives today!

Find us on Facebook
Follow us on Instagram
Explore with us on Twitter

Release: July 2022
Music by Christian Harper.
Artwork by Rosemary Strohm at Command-S.
Speaker: Ben Akery, Jenn Lozano
July 14, 2022